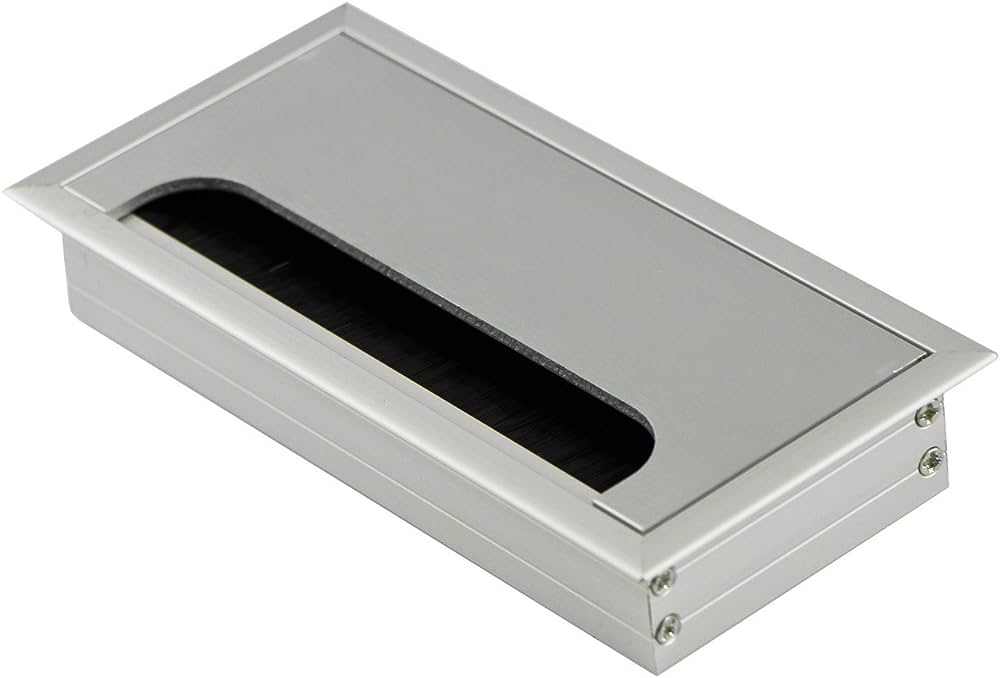 Cable Management
Regular price
Tk 2,000.00
/
---
Free shipping inside Dhaka
Low stock - 5 items left

Inventory on the way
Introducing our innovative Cable Management System - the perfect solution for a clutter-free and organized workspace!
Tame the Tangle: Say goodbye to messy cables! Our system neatly conceals wires, providing a clean and polished look.
Easy Installation: Effortlessly attach the system under your desk or workstation for quick setup without any hassle.
Customizable Design: Adjustable and modular components ensure a tailored fit for your specific cable needs.
Versatile Use: Ideal for home offices, commercial spaces, and gaming setups - wherever cables need wrangling!
Streamline your space and boost productivity with our Cable Management System. Enjoy a neat, efficient, and tangle-free environment today!
Ships in 24-48 Hours inside Dhaka*
And 3-5 Days outside Dhaka
Free Delivery inside Dhaka City
450/- Shipping Charge for Deliveries outside Dhaka (Chairs)
900/- Shipping Charge for Deliveries outside Dhaka (Desks)
*For Ready Stock Products.
Warranty Terms and Coverage
Touchwood ("Seller") is dedicated to ensuring the quality and reliability of our products. We proudly offer a comprehensive warranty to safeguard your investment. This warranty covers any manufacturing defects in our products for a period of two (2) years from the date of completion. We are committed to repairing or replacing any product that displays a defect under normal and reasonable use as intended. Please note that damages or issues arising from misuse, accidents, alterations, or vandalism are not considered manufacturing defects and are therefore not covered by this warranty.
Warranty Services:
In the event of a defect within the applicable warranty period, if written notice of the defect is provided to Touchwood, we will take appropriate action. Depending on the circumstances, we will either repair or replace the defective product with a comparable component or product.
Warranty Duration:
Seating Mechanism, Adjustable Features, Framework, and Seating Foam: 2 years from the date of delivery.
Electronic Parts and Height Adjustable Base: 2 years from the date of delivery.
Third-Party Materials such as Fabric and Leather Upholstery: Not Applicable.
Exclusions and Limitations:
Normal wear and tear is not covered by this warranty.
Any alteration or unauthorized modification of our products voids the warranty.
Products must be installed and used as recommended by Touchwood to qualify for warranty coverage.
Variations in natural materials such as wood, fabric, or leather are not considered defects.
Color matching, grain, or texture of wood, fabric, or leather is not warranted.
Discontinued fabrics or finishes after the warranty period's initiation are not covered.
Remedy and Liability:
The repair or replacement of a defective product in accordance with this warranty is the sole remedy available to the buyer for any product-related defects. Touchwood shall not be held liable for any tort liability related to a product, and we shall not be responsible for consequential, economic, indirect, special, punitive, or incidental damages arising from any product defect.
For warranty service requests, kindly contact us at support@touchwood.store to schedule assistance.